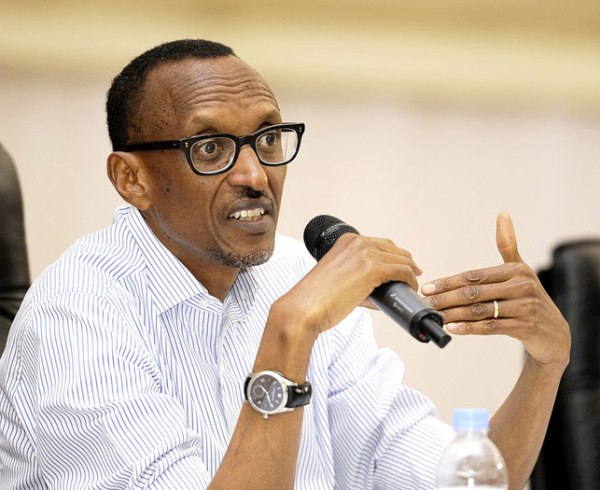 Paul Kagame, known for his outspoken nature took the central stage last week while contributing to a panel discussion at the on-going African Development Bank's annual meeting taking place in the Rwandan capital Kigali. The Rwandan president in his soft but firm tone stated that African leaders should accept their failure in solving conflicts on the continent. The theme of the session to which he was contributing was "Solving conflicts and Peace building in Africa", and had the former president of Nigeria Olesegun Obasanjo amongst others as a panellist.
He reminded the panellist that, despite having discussed conflicts and causes of conflicts for so long now, the big question still hanging is whether; have African leaders really taken upon themselves to analyse the root causes of these conflicts? He went further to stress that there will always be old conflicts, there will always be old causes of conflict, and there will also be new conflicts and possibly new causes as well.
"When it comes to Africa, many people in this audience would have made the same observation, we must accept our responsibility and failures in dealing with this matter".
Citing Boko Haram, the Rwandan president expressed his frustration over the Paris summit on Boko Haram, where some regional leaders including President Goodluck Jonathan of Nigeria were invited to Paris by President Francois Hollande. To this, Kagame said:
"when I am watching TV and see our leaders, who should have been working together all along to address these problems that commonly affect their countries wait until they are invited to Europe to seat there and just talk; why does anybody wait for that?.
He went further to question what image that was giving Africa?
"Infact the image it gives is that we are not there to address these problems" We are there for photo opportunity. We are there to seat in Paris with the president of France"
The Paris summit has been highly criticised by other African leaders and experts who believe it demonstrated weaknesses and short comings on the part of the African continent as a whole, who have had to wait until being invited to Paris to discuss major security threats on their boarders.
President Paul Biya of Cameroon declared war on Boko Haram at the summit, and has barked the declaration by boosting the international force on the ground by 1000 soldiers from Cameroon. It is believed Boko Haram militants exploited the long porous border between Nigeria and Cameroon for transporting weapons bought from Chad. The group has also carried out cross border activities in the Northern region of Cameroon.
On 22 May 2014, the United Nations Security Council officially added Boko Haram to its list of designated al-Qaeda entities. The new status came along with sanctions that included funding, travel and weapons ban.