Details

Hits: 5669
By Dr. Nfor N Susungi
I have followed very closely the unfolding post-electoral drama in Cote d'Ivoire and feel that I have a duty to issue an opinion on this issue, particularly because I have already declared that I am a candidate for the Presidential elections scheduled in Cameroon in October 2011.  This automatically places me in a position where I must speak out my mind on this burning issue which I see as being relevant in all other African countries where elections will be taking place soon, including Cameroon.
Read more: The Ivorian Crisis: The Opinion of a Cameroonian Presidential Candidate
Details

Hits: 803
By Christopher Fomunyoh Ph.D
Dear readers, with Ivorian emissaries coming to Cameroon and some of our fellow citizens taking public stances on the ongoing political crisis in Cote d'Ivoire, I would like to chime in with a few facts to further enrich the discussion.  I am truly inspired by the in depth analysis of many of our brothers and sisters, although astonished and disappointed by the misguided characterizations of a few others. I am also hoping that as we debate Cote d'Ivoire this 2010, we think of how we would approach the circumstances should a similar situation arise in our own country in the not-too-distant future.
Read more: From an expert point of view: Christopher Fomunyoh on the Cote d'Ivoire Crisis
Details

Hits: 728
FINAL COMMUNIQUE ON THE EXTRAORDINARY SESSION OF THE AUTHORITY OF HEADS OF STATE AND GOVERNMENT ON COTE D'IVOIRE
1. Following the unexpected turn of events after the second round of the Presidential elections in Cote d'Ivoire, an Extraordinary Session of the Authority of Heads of State and Government of the Economic Community of West African States (ECOWAS) was held on 7 December 2010 in Abuja, Federal Republic of Nigeria, under the Chairmanship of His Excellency Dr Goodluck Ebele Jonathan, President of the Federal Republic of Nigeria, and Chairman of the ECOWAS Authority of Heads of State and Government.
Read more: ECOWAS called on Mr. Laurent Gbagbo to abide by the results of the second round of Presidential...
Details

Hits: 737
 Source : jjrawlings.wordpress.com | Fri 24th December, 2010 12:46 GMT
Former President Flt Lt Jerry John Rawlings has reiterated his call for extreme restraint in the management of the crisis in Cote d¹Ivoire.

In a statement issued on Thursday, three days after he called for restraint and maturity by all stakeholders in the crisis, President Rawlings said the situation in Cote d¹Ivoire was not a simple electoral dispute but a web of ethnic and political complexities that should be handled with tact and diplomacy rather than the open hints of forceful intervention.
Read more: Rawlings calls for peaceful approach to Ivorian crisis
Featured Leaders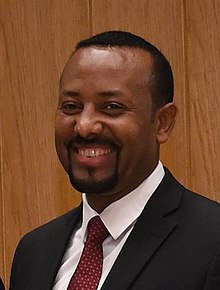 Abiy Ahmed Ali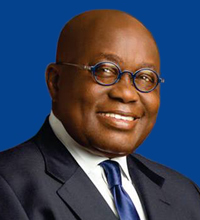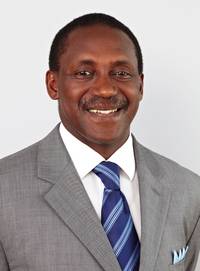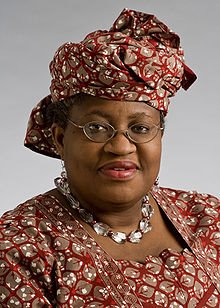 Dr. Ngozi Okonjo