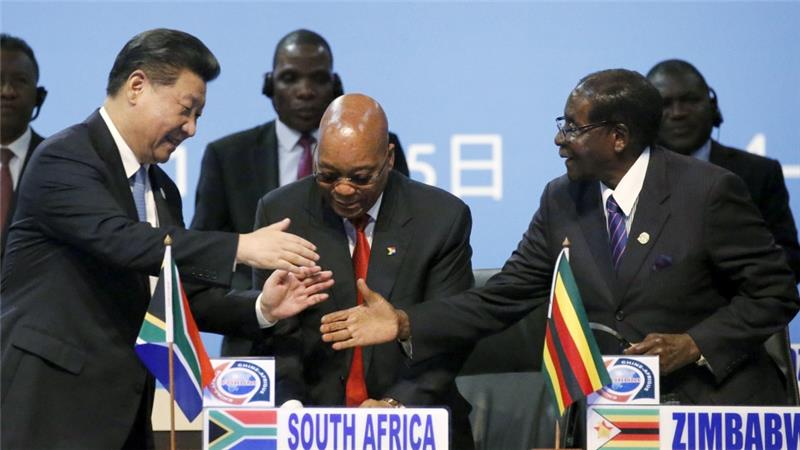 Ever since the 1st Forum on China-Africa Cooperation (FOCAC) that held in Beijing in 2000, China has consistently increased it financing commitment to Africa via concessionary loans. Since 2006, this financing has been purportedly doubled at each FOCAC meeting; i.e from $5 billion in 2006 to $10 billion in 2009 and $20 billion in 2012.
The president of the People's Republic Xi Jinping wooed the continent during this year's 6th Ministerial meeting holding in Jonesburg South Africa, with his country's record $60 billion announcement, i.e three times what was pledged at the previous FOCAC meeting in 2012.
As was highly expected, this new round of available funding will focus on some key areas that include; agriculture development, renewable energy, skills training, health, peace and security and infrastructure development.
The $60 billion package includes $5 billion of free aid and interest-free loans, $35 billion of preferential loans and export credit and $5 billion dollars of additional capital for the China-Africa Development Fund and the Special Loan for the Development of African SMEs, and $10 billion of funding for a China-Africa production capacity cooperation. It also includes aid for drought-stricken countries and thousands of scholarships for African students. Xi in his announcement, also state that the Chinese government will cancel outstanding debts for Africa's least developed countries in the form of zero interest loans that mature at the end of 2015.
The caveats with this Chinese pledges is that, it is difficult to tract its disbursement and its funding success or failures, since most of the money comes in via Chinese state own corporations with a tract record not being transparent. Another cloudy area is whether the new announced funds included part of what was announced at the previous FOCAC meeting in 2012, or is it all new money. Experts have challenged China to be more transparent with its pledges and how they are disbursed. Some experts have warned that the headline numbers could possibly include double-counting, and how much money is eventually disbursed is unclear.
In announcing the new pledge, the Chinese president Xi Jinping echoed what most African States men like hearing, i.e Africa belongs to the African people and that African affairs should be handled by the African people. This, as he claimed is in line with China's non-interference policy.
President Mugabe of Zimbabwe, amongst others hailed and praised the Chinese president for his country's generosity stating "Here is a man representing a country once called poor, a country which was never our coloniser. He is doing to us what we expected those who colonised us yesterday to do"